The "Brick" as it is known locally, was built while Bellefonte (located almost nine miles away) was a significant steamboat river port, before the two railroads in the county (Nashville-Chattanooga & St Louis and Memphis-Charleston) were built, and before Hollywood existed as a town. It is probably the only complete brick pre Civil War residence in the county that has survived; there are two similar brick homes in Rash, near Stevenson, but they are not shown on the Civil War map that follows.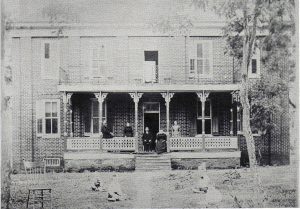 Built c. 1848 for Carter Overton Harris (1800-1860) and his wife Mary Ann Hudson (1817-1897) the residence sits on land purchased from the Huntsville Land Office on July 9, 1830 by C. B. Hudson, father of Mary Ann. The Brick is located in the Kyles Community of Jackson County, Alabama, about seven miles from Hollywood, and was originally on farm and timber land totaling 2,300 acres. The barn that remains on the farm today was constructed from timbers from a log house from the property, and a family cemetery that pre-dates the residence probably includes the Hudsons themselves, Harris, his daughter, several Moodys, as well as blacks and whites that worked the farm as sharecroppers.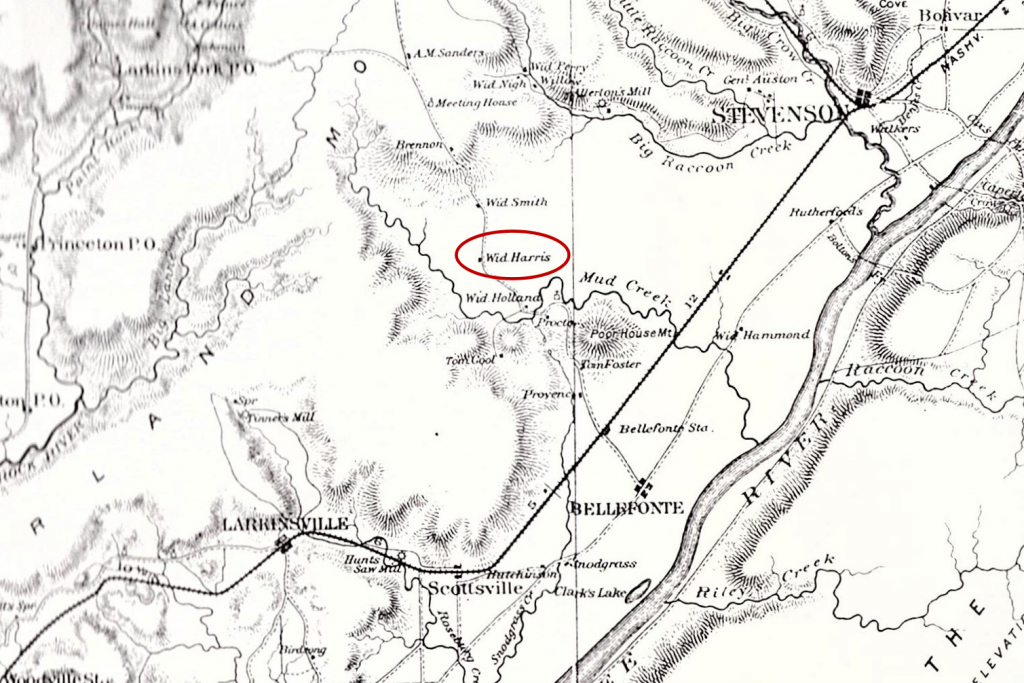 The house and farm sold in 1873 to brothers Miles Norton Moody (1835-1912) and James Warren Moody (1839-1912). The property was later purchased by Albert Henry Moody from his father (Miles N.) and uncle (James Warren). It then passed to Albert's son, James "Big Jim" Moody (1899-1977).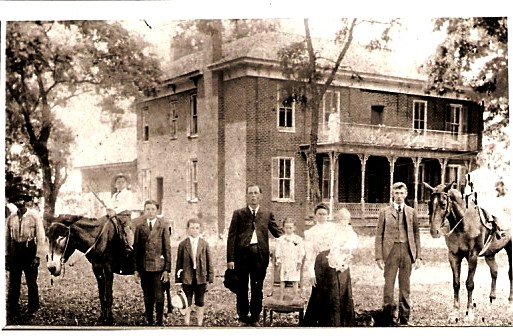 The Brick was originally of Federal period design but after it burned as a result of a chimney fire in April 1888 it was rebuilt in an Italianate design with brackets under the eaves and with windows of two over two style. Following the rebuild from the fire, the front columns were added and a brick smokehouse addition was made in the early 1900's. The current modernization followed consultations with and re-use plans by restoration architect Harvey Jones of Huntsville, Alabama, and landscape architect Hugh Dargan of Atlanta, Georgia.
In 1879, an article about the Moody Farm was published in the newspaper, and articles were also published when the mill burned in 1879 and when the house burned in 1888. Thanks to Mrs. Sammie M. Brown of Sheffield, AL, for these clippings: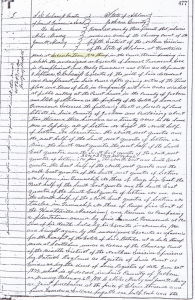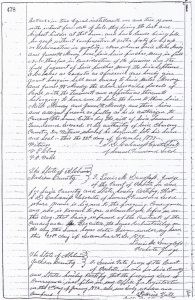 These scans are the purchase contract as filed with the court.
The Jackson County Chronicles discussed the Moody Brick House in one newsletter, dated July 1995. You can read the article by downloading the PDF below:
Other newspaper clippings that relate to the Harris Moody Brick House/Residence: